I have had a long time interest in photography, to the point where when I worked part time at a camera shop years ago, most of my pay probably went back in to the shop! I'm not a professional, but a real serious photography aficionado.
I hope you enjoy your visit to my gallery, which contains a little bit of everything.


The Bubbles at Jordan Pond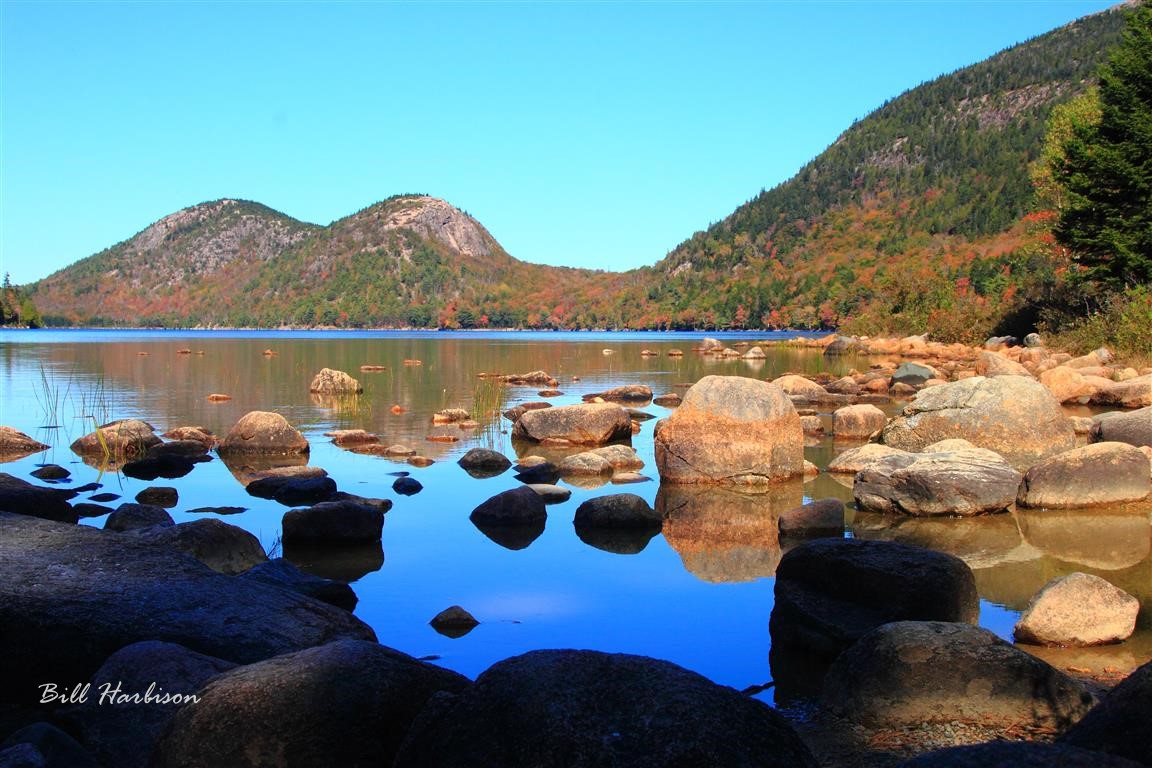 This image was taken in October of 2013 at the Jordan Pond House in Acadia, Maine. The lake was low, so many of the rocks were visible.
I developed (no pun intended) an appreciation when I borrowed a friend's 35mm camera about 1972. I was hooked. The cameras then only had three things you had to worry about, focus, shutter speed, and aperture. I bought a Canon EX-Auto, then few years later, an Ftb, and then an AE-1. Now I use a Canon EOS Rebel T1i and a Sony H1. The Ftb and AE-1, along with my Yashica MAT-124, are on display in the curio cabinet. I also really enjoyed developing and printing my own black and white film. When I finally got rid of my darkroom equipment years ago, it felt like I was burying an old friend.