It would be good to review the information in Aspect Ratio
as various size prints will not look the same.
I will need to know the file name in the gallery, or which image on what web page you desire.
In the gallery, when viewing the images, near the top of the page there should be a "display/hide file information" button. Clicking the "i" button will toggle the display of the information about the image, albeit below the image.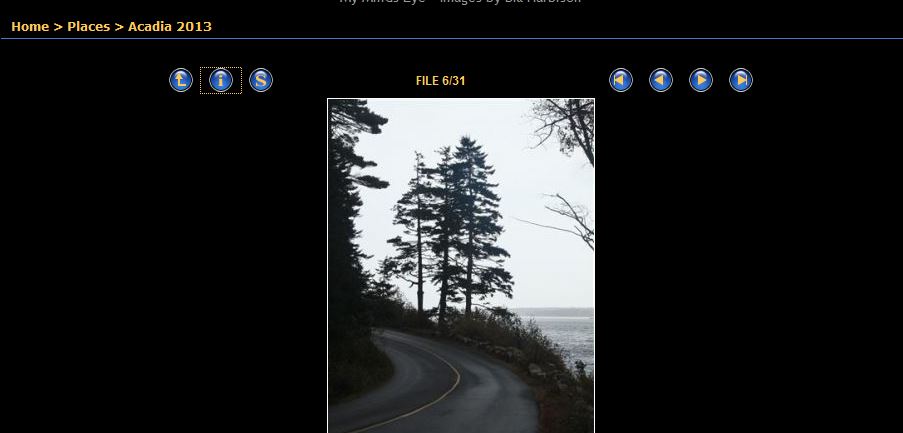 The file name of the image should be the first line displayed.
(Letting me know which gallery it is in wouldn't hurt either...)

In the above example,
you would order image #2321 from the Acadia 2013 album printed to (size).


Ordering details to follow....
(For now, just contact me please.)